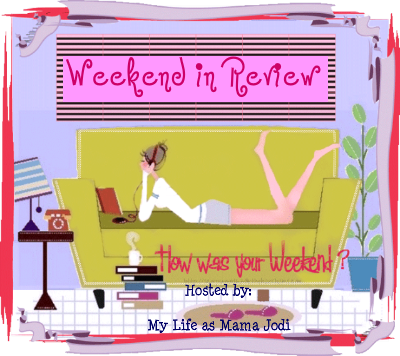 Friday… I had lunch with my brother, Mike… had a quiet evening at home.
Saturday… Emelia and Matt wanted Chinese food for lunch.  I took Emelia and her friend to the nail salon and got a pedicure.  That was the excitement of the day 🙂 …  We were planning to go to dinner Saturday evening, but by the time we were ready to get ready it was too late so I just cooked and we stayed home watching old episodes of Bones on Netflix.
Sunday… I got up early and headed to church.  Taught the girl's class.  After church and lunch Matt's work called so he was out the rest of the day.
Monday… I got up and went to the park and the gym for arm day… then Matt and I went to lunch (love mexican food!).  Amanda came home for a few hours.  Making avocado quesadillas for dinner…

Avocado Quesadillas n' Dip
Ingredients:
1 fully ripened avocado from Mexico, halved, pitted and peeled
1/3 cup prepared ranch salad dressing
4 (6-inch) flour tortillas, any flavor
1/2 cup shredded Monterey Jack cheese
1/4 cup corn kernels
Raw veggies
Preparation:
Chop half of the avocado.

To prepare Avocado Dip: In bowl of food processor, combine chopped avocado with ranch dressing; process until smooth; transfer to small serving bowl; set aside.

Cut remaining half of the avocado into 8 slices. Heat skillet over medium heat; place one tortilla in skillet; heat until warm, about 30 seconds. Turn tortilla over, sprinkle 2 tablespoons of the cheese on half of the tortilla; heat until cheese melts, about 2 minutes. Remove from skillet.

Place 1 tablespoon corn and 2 slices avocado on top of cheese; fold other half of tortilla over avocado; press the edge together. Remove to serving plate; cut into thirds. Repeat with remaining tortillas.

Serve warm with reserved Avocado Dip and raw veggies, if desired.