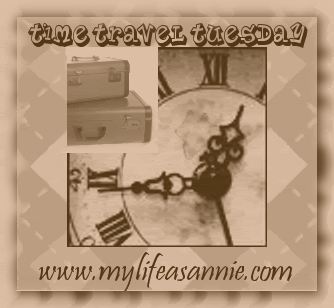 Today we're traveling back to our childhood, what did the dishes you ate off of everyday look like? Did you have a favorite cup or plate? Did your mother have fancy dishes for company? Tell us all about those special dishes while you travel back in time!
My mama had those pyrex or corningware dishes that scream the 70s when I was growning up.  You know the ones, white with brown flowers around the edges…
I was told they were so strong they were on the tip of the space shuttle.  You know you CAN break one of those plates when you drop them in just the right way on the floor?  Not too reassuring for NASA.  We even had brown glasses to drink out of.

We had nicer dishes too, but they stayed in the china cabinet… reserved for very special occasions.