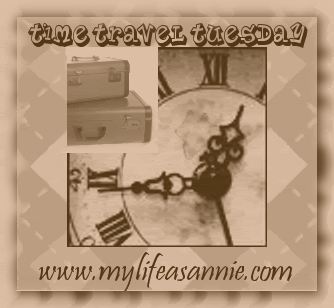 Time traveling assignment for today:
Look around your house and find an object of interest.
Where did it come from?
Was it a gift from someone special or a gift for yourself?
Tell all about it!
bonus:
post a picture of your item!
Here are my two identical objects…

I have one in the dining room and one in the front room aka Izzy's therapy room.

I love them both!

I received the first one from my sweet friend Jenny last year on my birthday.

The second one came a couple of days after my birthday and was from my other sweet friend JennaG! They live in the same town and didn't discuss what they were sending.

It worked out well though because I love having two!

When JennaG emailed after I posted the picture of the gift from Jenny, she said I HAD to call her when her gift arrived.

It was so funny.