Whew, what a day! Take a bunch of 10 year old girls and have them for a whole afternoon and you will be left with… exhaustion! Fortunately I am better. I got all my errands finished for the party yesterday. Emelia called home around noon to tell me she hurt her wrist during gym. She went with me to get the cake etc.
When Matt came home he decided we should run to Mardels (fav. store!). Matt bought me this awesome Bible cover!
Miki texted me on the way and we ended up meeting her & Kenny for dinner at McAllisters. I wanted some sweet tea ya'll! It was pretty good, considering I can't taste ANYTHING! We had a fun time eating with M & K and the conversation was great too! I love when things just work out with out a lot of planning.
Anyway, today was the big 10th birthday party for Emelia…
Here is the cake.
We had the crafts I mentioned… making flip-flops and beaded things… Here are some pics of the girls busy making their flip-flops…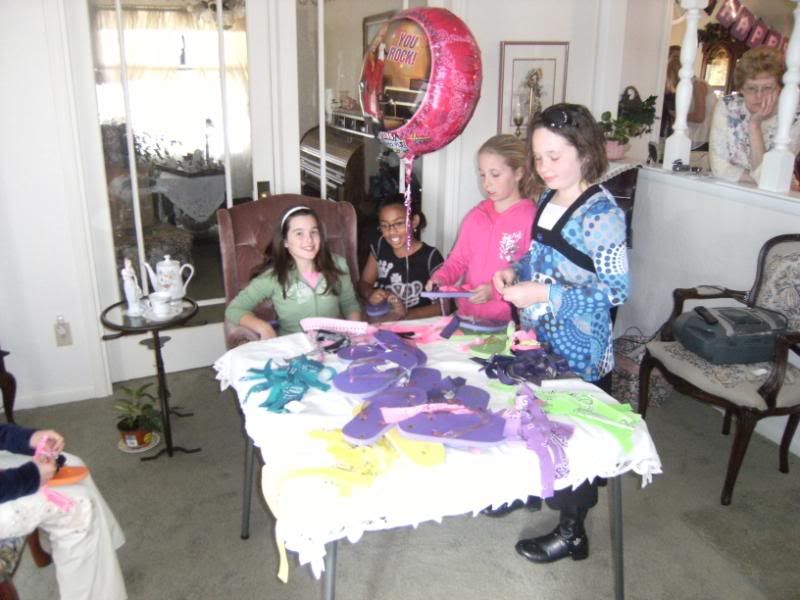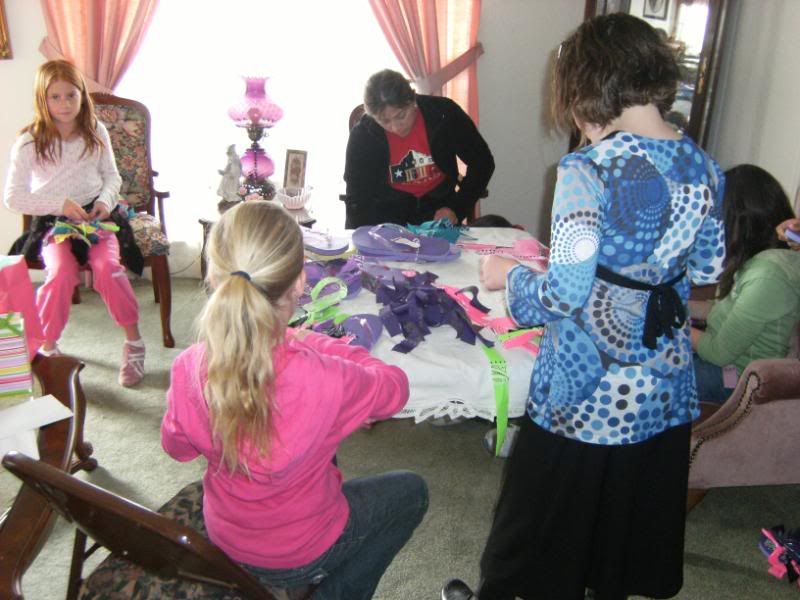 here is a picture of Emelia with McKenzie and her flip-flops she made…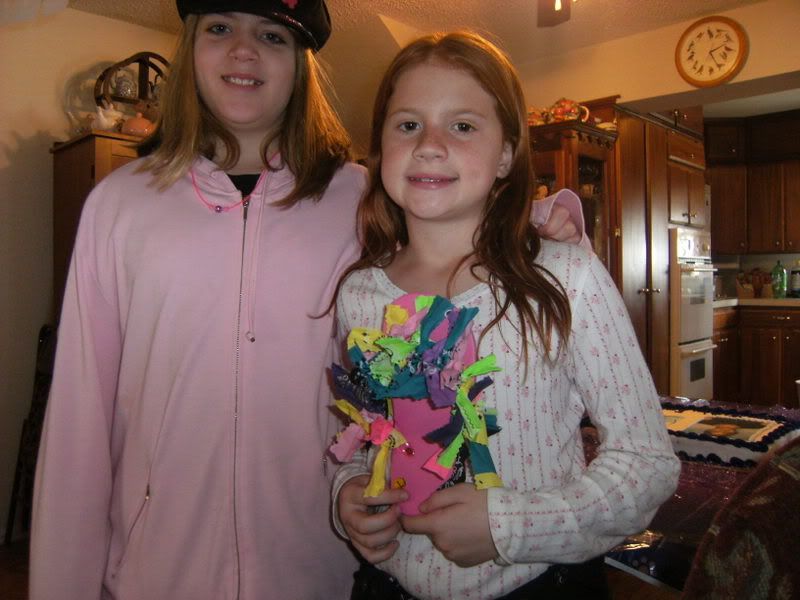 Emelia had a great time… here she is with her friend Madison and cousin Brooke: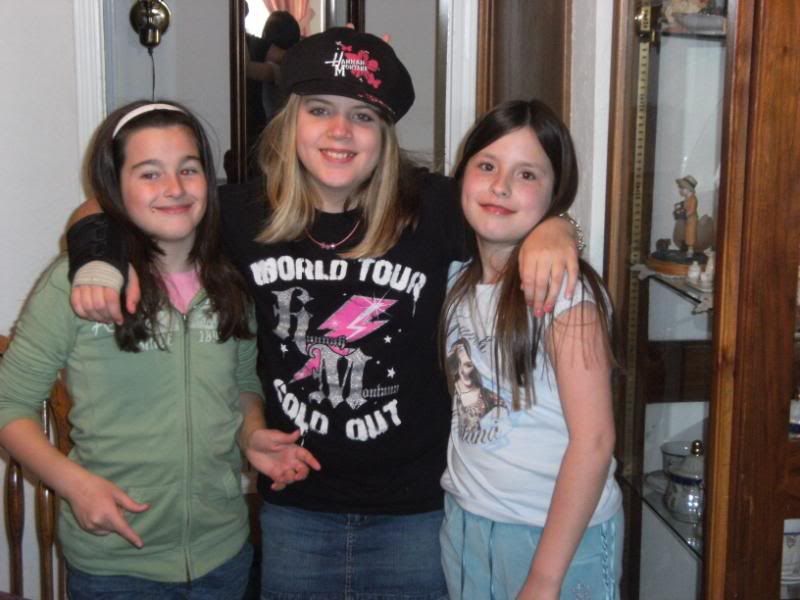 blowing out candles…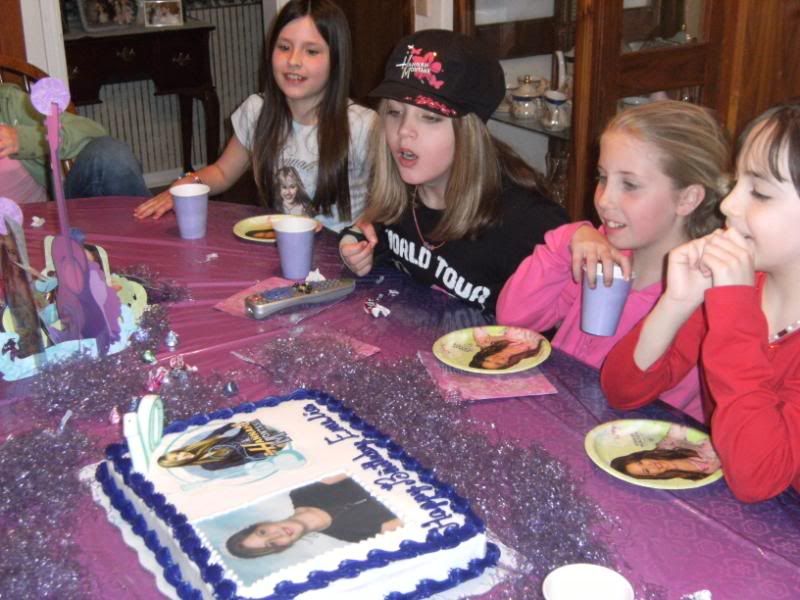 Opening presents!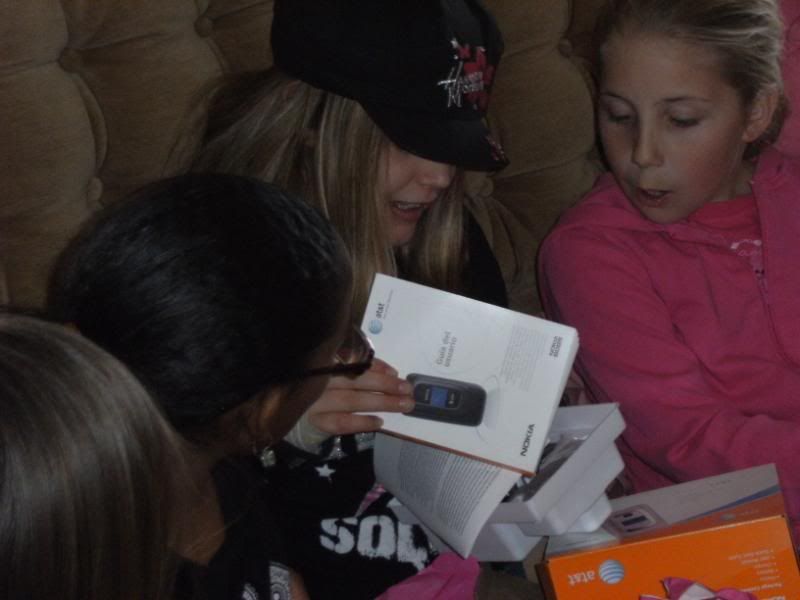 She loved her  new pink CELLPHONE!!!
It was a fun party.