Thursday, February 14th, 2008
Happy Valentine's Day!!!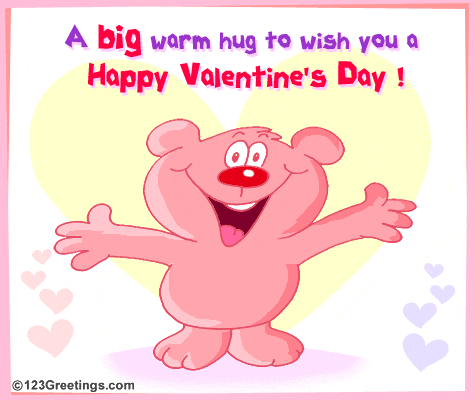 I HEART V-day so much! Tonight we went to a spaghetti dinner at church.  It was all decorated and candlelit.  So cute!  Matt ended up keeping Izzy home because mom wasn't feeling very well… so me and the kids went.  I ended up helping out the whole time but I always enjoy helping!  I came home to a big sweet valentine from Matt.  It was a surprise.  Matt got me a new digital camera for Valentine's Day.  I didn't think he would think of a card too!  I'll be back later with a picture of the things I've been working on for church, pictures of the valentine's I made for Izzy's friends and other Valentine stuff 🙂
I stopped off at Amanda of OhAmanda
who just happens to be a bbb and she was/is celebrating her bloggy anniversary… one year! I can't remember how I ran onto Amanda, I think through Jenny (another bbb). Anyway, we hit it off and I just love her. She calculated the most comments given to her in the past year and some how I was #2. I demanded a recount to no avail :). As a bloggy award I get 213 comments from her! I just noticed 15 she left today! You go girl! I'm excited for the next year with Amanda, watching her life change with baby #2 on the way.
So then tonight I was looking around bloglines and found a few interesting things:
Monkeying Around the Jungle gave me this award!
Thank you so much! You are such a sweetheart!
Then I saw that Whitney gave me this award!
Thank you Whitney! I'm glad to be getting to know you!
Then I saw that Sheryl gave me the award too! What a double blessing. Thank you Sheryl! (I just love Sheryl!)
I gave Nancy the cool mom award recently and she handed it back to me! Nancy is one cool mom!
For the cherry on top (metaphorically speaking being how I hate fruit and all)… I saw this post over at Workin' that Preppy… She made Izzy a bag and it is the cutest thing EVER. She does the neatest things and I am so excited to see it IRL! Thank you so much! You are awesome.
That about wraps up my night of bloggy treasures. I am blessed to have the bbb ever!