Tuesday, February 12th, 2008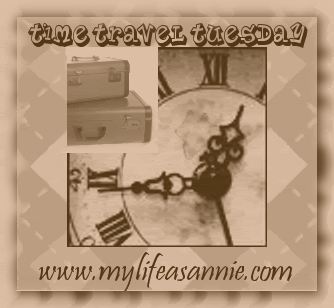 I've sat and listened to Matt talk about his childhood pet "Perp" all evening.
I'm not sure why he has been thinking about Perp, maybe because his family spent the weekend with us…
Did you have a favorite pet as a child? What was it?
Where did it come from?
What was the coolest thing about your pet?
Don't forget to sign mr. linky so we can all read about your childhood pet story!
My favorite childhood pet was a dog I received from my parents when I was 17 years old. Sure, we had many different pets come and go through the years. Unfortunately they usually had some kind of tragic ending in our family… Like our little long haired miniature dachshund B.J. (I was very young and I named him after the mash character. thankyouverymuch.) We took him on a family vacation. He was very very small. We stopped at a road stop to stretch our legs and let him "go" and we literally let him go. We all loaded up to drive off and about an hour down the road realized no one had gotten the dog. My sweet daddy drove all the way back and we posted signs at the local stores. I cried the rest of the trip. My brother and I both though the other one had picked him up. Then I got another mini-dachshund. Dad decided to pull his van up to the house to unload something the first time I put him out alone. The result was a smooshed dog. D E A D! ugh. So you can see the pattern and I could go on and on… but I won't.
Back to my favorite dog. He was a tiny teacup chocolate poodle. He could fit in my hand. I named him "COCO," and he was adorable. I had him groomed often with pink bows and toenails. Matt thought I was nuts because he was a male dog. (We were already dating at the time). I didn't care! He loved dressing up. He wore a little rhinestone collar. So cute! The coolest thing about Coco was he thought he was a big dog and obviously he wasn't. He growled and showed his teeth! The other cool thing was taking him to school or the mall in my purse. I miss Coco!