Tuesday, February 5th, 2008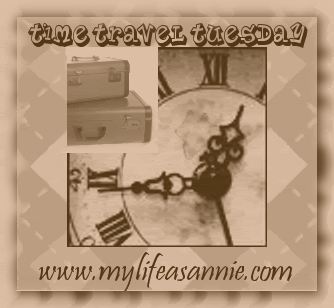 Today we are traveling back to a time that a prayer was answered. I have had so many prayers answered and usually in a way that is totally unpredictable and not exactly how I imagined, but BETTER! So, let's pick one and travel back to that prayer and tell about how God worked it out or answered it for you.
Like I mentioned, I have had so many answered prayers from little to huge… but the first one that came to mind is going to be the one I am writing about this time. I was pregnant with Emelia and Matt had been working as a computer engineer at the same company for about 12 years. His company decided to relocate. To Mexico. We already had Amanda and Bailey. I remember the day he came home and told me that he was being laid off. I was a little numb. I thought about the cost of giving birth. I thought about the lack of insurance. It was a little scary. I remember completely giving it to God, and letting it go. Not worrying. Not even a little. The job hung by a thread until after Emelia's birth. He watched his friends get papers one by one. Finally his came. He found a job, making more money than his last job … and started it the Monday after his last Friday with the prior company. Not even one day off. Not only did he get more money with the new job, he got a big severance package! It was such a God thing at the time I just knew God had worked all the details out really perfectly. I think it is important when you are believing for God's intervention in your life to look back at the times God came through for you. He always comes through. That reassurance helps build faith. Think about David. He knew he had slain the animals with God's help and power so he knew that he would defeat the Giant. Regardless of the enormous size, he knew he would be successful.
Don't forget to sign mr. linky so we can all come read about your answered prayers!